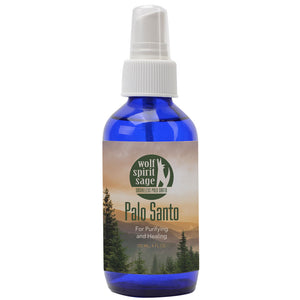 BLESSED PALO SANTO SPRAY
Palo Santo is native to the coast of South America. Traditionally used for relief in common colds, flu, stress, headache, and depression.
All Wolf Spirit sage products are hand picked and "processed" respectfully, with no chemicals or synthetics of any kind. Enjoy!
4 oz.

This is great in situations where fire and smoke are not permissible.