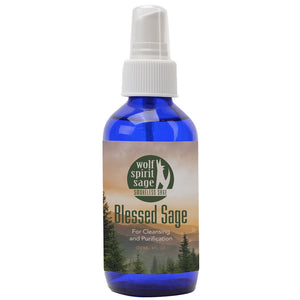 BLESSED SAGE SPRAY
Sage smudging is a sacred tradition that has been used by Native American elders for centuries. It is used for spiritual cleansing and healing a space like a home or office.

All Wolf Spirit sage products are hand picked and "processed" respectfully, with no chemicals or synthetics of any kind. Enjoy!
4 oz.
This is great in situations where fire and smoke are not permissible.