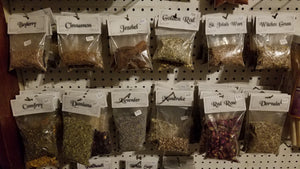 HERBS, FLOWERS, BUDS, & SEEDS
These are one ounce packages unless noted otherwise.
If you are interested in larger amounts, please let me know.
If there are things you are looking for and not finding, please let me know and I will do what I can to find them for you.