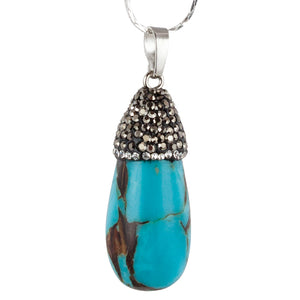 Turquoise Drop w/ Faceted Cap Necklace
The Turquoise Drop with Faceted Cap Necklace is a turquoise color drop with a faceted stone cap. Each pendant is unique, size and shape will vary.
Approximate size 1-1/2".

All crystal jewelry pendants come on a plated 24" Chain, which is included in the price.